Brandon's Trail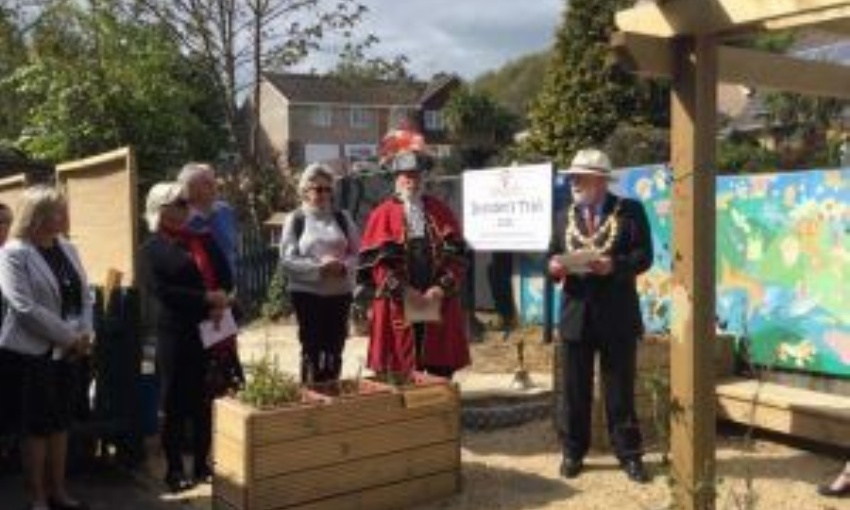 The restoration of a school trail in memory of a little boy who died of cancer has been officially declared open.
The Branden's Trail Project was set up at Bridport Primary School in memory of Branden Wayland, who was diagnosed with cancer when he was three-years-old and sadly died two years later.
The project aims to revitalise Branden's memorial, and leave a legacy to other young children with the creation of a Sensory Garden and Therapy Trail.
Now after more than two years of fundraising, consultations with the school and its council of students, and work to revitalised the memorial, Branden's Trail was officially declared open by Bridport's Mayor Ian Bark and Town Crier John Collingwood.
Guests were welcomed to the school by members of the school council, who then spoke of what the trail, now a legacy for other children as well as a memorial to Branden Wayland, meant to them personally.
They said: "The Trail is remembering a young life lost. The Trail means a lot. Children can feel comforted in this space. They have a calm place to come to."
The youngsters had been consulted on every decision that needed to be made, and had chosen everything to be found on the Trail. This includes a wishing well, shelter, stepping stones, plants, seating, and many things to bring a smile – a sunbathing hippo, pig in a hammock, koala on a swing, welcoming frogs, wind chimes, etc.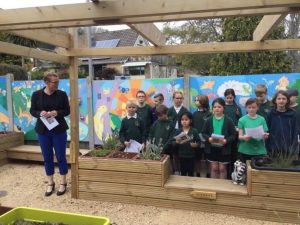 The project was co-ordinated by Bridport Young Persons' Action Trust (BYPAT) and the town council through Surveyor Daryl Chambers and his Team.
Mayor Ian Bark told them: "I would like to say thank you for all you've done to bring this splendid project together."
He went on to acknowledge the many others who had helped make this all possible: Bridport Arts Centre, Bridport Gardening Club, Lions Club, Round Table, Friends of Bridport Primary School, Bridport Rotary and Bride Valley Rotary, Waitrose Community Fund, Rex Trevett Fund, West Bay Car Boot Fund. He also thanked Green Legacy Hiroshima for the donation of seed from trees that had survived the atomic bombing, and Northern Ireland's Greenmount Campus for its help with nurturing the seeds.
The recreation of Branden's Trail is part of the School's Rights Respecting programme, which is itself a Unicef initiative.